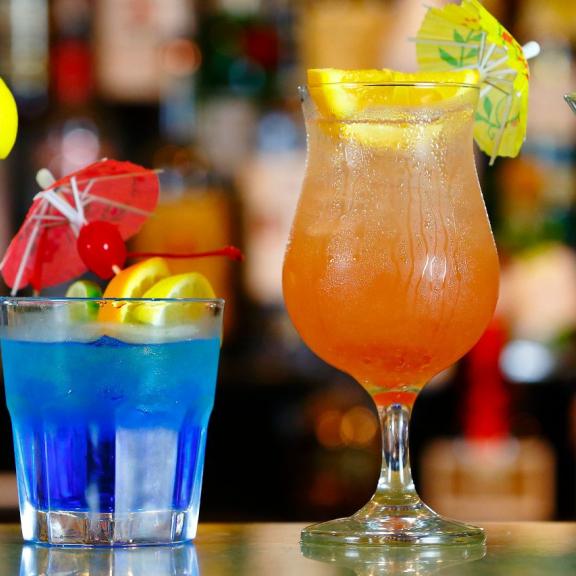 Its 5 o'clock Somewhere
We're sharing original drink recipes from our local bars and restaurants. Cheers!
From fruity, beachy cocktails to the infamous bushwacker (aka an adult milkshake), there are many scrumptious drinks to sip on while visiting Alabama's beaches.  But, if you find yourself at home craving the coastal lifestyle, try one of these drink recipes from several of our local bars and restaurants. It's always 5 o'clock along our shores; and these adult beverages will have you wishing your toes were in the water and your chair was in our sugar-white sand.
Beach House Painkiller
Courtesy of The Beach House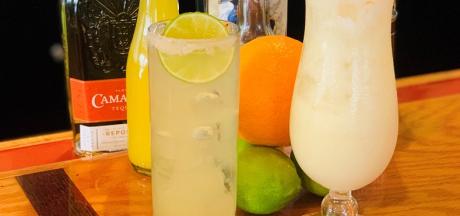 Ingredients
1 oz fresh squeezed orange juice
1 1/2 oz cream of coconut
1 1/2 oz pineapple juice
1oz aged white rum
1oz spiced rum
Directions
Combine all ingredients in a shaker with ice and shake for 10 seconds Pour over ice Garnish with fresh nutmeg enjoy!
Blood Orange Mule
Courtesy of Anchor Bar & Grill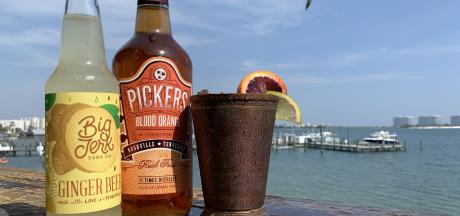 Ingredients
1.5 oz Pickers Blood Orange vodka
1/2 oz fresh lime juice
3 oz Big Jerk Ginger Beer
*blood orange syrup: equal parts fresh blood orange juice and sugar. Cooked together until dissolved
Directions
-Shake vodka, syrup, and lime juice. Pour over ice in copper mug.
-Top with ginger beer
-Drink.
 
Pink Pinapple
Courtesy of Playa Orange Beach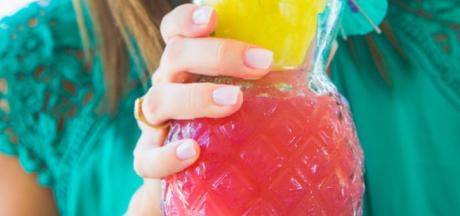 Ingredients
Blender fill with ice, about 4 scoops
1.5 once vodka
1.5 ounce tequila (silver)
3 ounce lime juice
4.5 ounces Fresh Victors Pomegranate & Cactus Pear juice Or (if you cannot find Fresh Victor) 4.5 ounces of Pom Pomegranate Juice 4.5 ounce Prickly Pear Juice
Directions
Blend until smooth, garnish with fresh shaved pineapple
Makes two servings
Gin Strawberry Lemonade
Courtesy of Ginny Lanes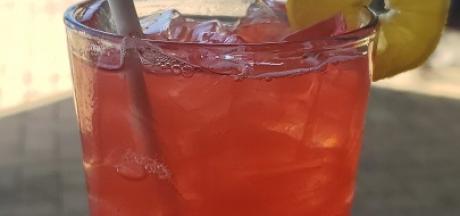 Ingredients
1.5 oz seersucker southern gin
strawberry puree
fresh lemonade or your favorite lemonade brand
Directions
Add gin and strawberry puree to shaker.
Shake and strain into tall high ball glass.
Finish off with your lemonade choice
Top with lemon slice and strawberry
World Famous Bushwhacker
Courtesy of LuLu's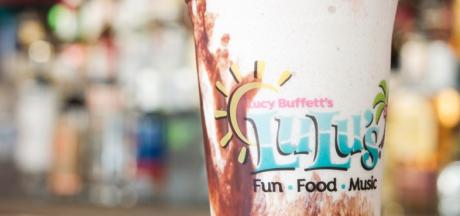 Ingredients
2 ounces coffee liqueur
2 ounces coconut liqueur
1 ounce chocolate liqueur
1½ ounces dark rum 
2 ounces half-and-half
Scoop of vanilla ice cream 
1 to 2 cups crushed ice
Chocolate syrup
Splash of dark rum (optional)
Cherry for garnish
Directions
Pour all liqueurs, rum, half-and-half, ice cream and ice in blender. Blend until smooth.
Swirl large glass with chocolate syrup.
Pour drink into glass. Top with additional splash of dark rum and garnish with a cherry.
Gin & Tonic
Courtesy of The Lodge at Gulf State Park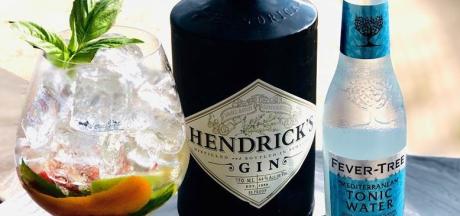 Ingredients
2 ounces Hendrick's Gin
1 Fever Tree Mediterranean Tonic
1 peel each of Lime, Orange, Cucumber
1 sliced Strawberry
1 large Basil Leaf
2 Slices of Green Apple
Directions
Line the Glass with the peels of freshly cut lemon, orange, cucumber, green apple and strawberries.
Pour the Gin over the fruit
Gentle swirl fruit and gin together
Add the ice, gently stir, top with basil leaf(make sure to give it a smack!) Top with Fever Tree Mediterranean Tonic
Strawberry Gin Fizz
Courtesy of Voyagers Restaurant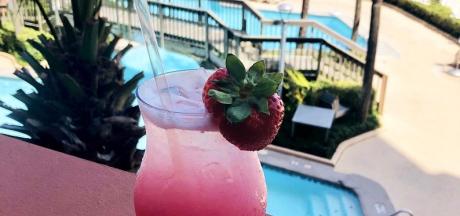 Ingredients
2oz Gin
1oz strawberry puree
3/4 oz simple syrup
1 egg white
1oz soda water topper
Directions
Mix first four ingredients together over ice, shake vigorously to froth the egg white.
Either strain into glass of choice or pour all ingredients into glass.
Top with soda water. Enjoy!