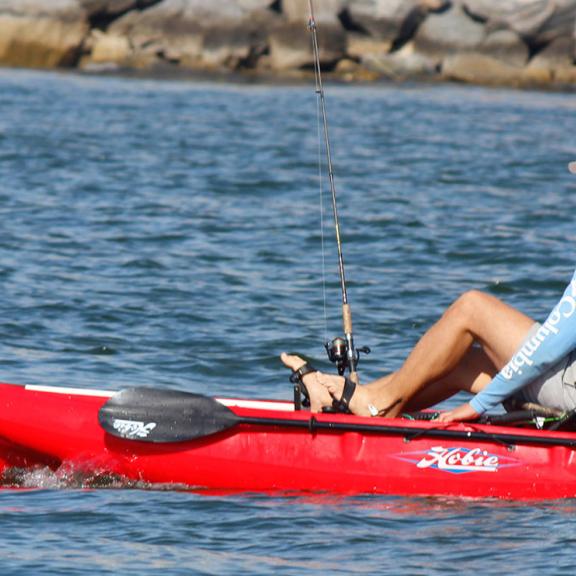 Life Jackets
As we anticipate the end of the cold weather, it's time to inspect one aspect of boating safety that people sometimes forgets – personal flotation devices (PFDs), life jackets, if you wish.
August 4, 2020
The U.S. Coast Guard requires boaters meet several requirements for PFDs, including inspecting to make sure that equipment is in serviceable condition. If the PFDs are deteriorated, it's time to head to the tackle store for new equipment.
The Coast Guard (USCG) considers a PFD unusable for a variety of reasons, including metal or plastic hardware used to secure the PFD on the wearer that is broken, deformed, or weakened by corrosion; webbings or straps used to secure the PFD on the wearer that are ripped, torn, or which have become separated from an attachment point on the PFD; or any other rotted or deteriorated structural component that fails when tugged.
I've seen some PFDs in pretty bad shape over the years, and the USCG will cite you for rips, tears, or open seams in fabric or coatings, that are large enough to allow the loss of buoyant material. That also includes buoyant material that has become hardened, non-resilient, permanently compressed, waterlogged, oil-soaked, or which shows evidence of fungus or mildew. That last one is a big problem down here on the beautiful but humid Alabama Gulf Coast.
A trend for quite a few years has been a transition to inflatable life jackets with a carbon dioxide cylinder that inflates the jacket when the cord is pulled. It can also be manually inflated.
Of course, those inflatables must be in good condition as well, with a full gas cylinder and no rips or tears in the bladders. Use of Inflatable PFDs is authorized by the Coast Guard for those 16 and older.
PFD Requirements in Alabama state that all boats must carry one Type I, II, III or V U. S. Coast Guard-approved PFD for each person onboard or being towed. If a Type V PFD is used, it must be approved for the activity at hand. Visit the U.S. Coast Guard's website to learn about the different types of PFDs.
Boats 16 feet in length or longer must have one Type IV U. S. Coast Guard-approved PFD onboard and readily accessible. Boats 16 feet and longer must have at least one Type IV throwable device as well.
Children under 8 years of age must wear a properly secured U. S. Coast Guard-approved PFD at all times while onboard any boat, except when in an enclosed cabin.
Each person on board a personal watercraft (PWC), such as a Jet-Ski, must wear a properly secured U. S. Coast Guard-approved PFD. Each person being towed behind a boat or PWC must wear a properly secured U. S. Coast Guard-approved PFD.
Before you head out in on the water, check your PFDs to ensure they are in serviceable condition and they haven't suffered deterioration from being stowed on the boat.
Although I have been fortunate to never need a PFD during my boating and fishing career, I donned one on several occasions when the weather got nasty or conditions warranted it. It's better to wear one and not need it than, well, you know the rest.